My Prediction: Vigilante Activity & I'll Tell you Why
WE ARE RESTLESS BECAUSE OF THE COMMUNISTS AND THEIR DESTRUCTION.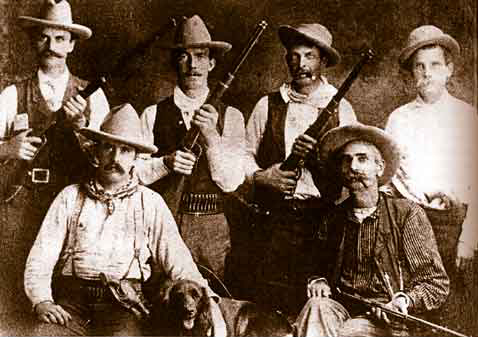 ..AND, because there is no public example being made of the Communist, radical left and their treacherous, open border politics…Add the fact that nothing is being reported in the main stream regarding the crimes of the illegal occupiers, American men & women are growing weary of witnessing the injustice.
This last election was all about ridding this nation of illegals.  We are already so far gone in the shitter that the ONLY thing the American people wanted and expected is the deportation of illegals, a wall on our southern border and a strong, nationalist system that would stop 3rd world invaders.   This issue was # 1 on the hit parade.
 (I am hurt by Obama's mess called "Healthcare" and so are most people I know.  However, even though I can't stand it, I              could have dealt with it for awhile longer.)
WE ARE LOSING NATIONAL IDENTITY.
 1.  The influx of Illegals, most of them from Mexico and vast areas in South America have completely taken Americans to task to the point of madness.    Any time I see a fellow American, in a store-standing next to a Hispanic who is speaking in  Spanish–I can see their look of disgust right along with mine.  The anti-assimilating Hispanics are all over the friggin place. 
 2.  War, war, war, war, war, war, war, war, and MORE war.  All we hear on the lying TV is Russia this and North Korea that.  All this means is that the GOP wants a war, a big war.  Somewhere, anywhere.  As long as they can make money and murder more people.  AMERICANS DO NOT WANT ANY MORE WAR and the world is exhausted of the US military industrial complex.  American people are sick and tired of their sons being sent to foreign lands to die for John McCain and Soros.
3.   Because we are not seeing the Communist left CALLED and NAMED Communists and their politics halted and stopped, indefinitely, the masses are growing weary.   If you cannot name an enemy, you will NEVER defeat that enemy.   Until the Communist, Liberal, Progressive, Marxist left is shamed, continually by this administration, & called and named "Communists", their attacks will continue.
Illegal aliens are still terrorizing Americans & American Commie bastards are still undermining the nation:  
The loss of our national identity with the influx of American-hating Mexican and Hispanic trash is pushing American people to the point of NO return.  If this continues and no examples of treason and illegal, criminal activity are being made, men will become vigilante's.   And, most Americans would support them.  It is what it is.
Message to the Trump administration:

 
You had better get back on track.  Donald Trump promised he would be the President of "Law and Order".   If he fails to do this, he will have created the vigilante's.
We do not want the future to resemble Europe:  (Post)
 EU Declares: It Has Ways Of Forcing Member Nations To Accept Hordes Of "Refugees"