The world would be so much better without white men.. It's too bad that white men suck so much….Damned patriarchy..
This morning, I had to take a shower:  White men from England invented the shower (The English Regency).   A White male also invented the complex system which enables a shower to work correctly (Sir John Harington, godson to Queen Elizabeth, invented the first flushing water closet, 1596).  Harington also invented the toilet..
After I took a shower, I made some coffee and put it in the microwave: Which was invented by Percy Lebaron Spencer, who was an American physicist and inventor. He became known as the inventor of the microwave oven.
I then sit outside, turn on my laptop…It dawns on me that another pesky white male probably invented that also: The laptop was invented by Adam Osborne in 1981.
My Mom calls me on the phone..As I am picking up the phone, I ponder.."Who invented this?"  I then remember my teachings in Elementary school.. Alexander Graham Bell invented the telephone. (Yeah, another damned white man).
But, I had an issue with my landline.. And, the cell phone rang. I wondered.. Well, who invented the cell phone? I look it up on google search.. (Google search, by the way was invented by: Sergey Mikhaylovich Brin, a white, Russian inventor) and, the cell phone was invented by Martin Cooper. Another old white male.
I'm listening to that 70's station on the radio, jamming away to some smooth music.. I love it so much.  All of those white man's bands: The Doobies, The Eagles.. Thank God for the radio.  Ruh ro.. Radio was invented by Guglielmo Marconi, an Italian.
I have to take meds so I don't have a heart attack from high blood pressure.  Who the hell invented Atenelol, the med I take? Sir James Whyte Black, a white Scottish Pharmacist invented beta blockers for blood pressure.
Before leaving for the gym, I noticed my neck was stiff from yesterday's workout, I went to grab a couple of Tylenol's.. Let me guess. Another evil, white devil invented it: Robert McNeil.
We get in the car. As I am looking at all of the pretty Arizona scenery I think how cool it is to get to the gym in a few minutes by car.  I then remember that whitey invented the car:  Exactly who invented the automobile is a matter of opinion. If I had to give credit to one inventor, it would probably be Karl Benz from Germany.
I love applying Mascara.. Oops, Mascara was invented by Eugene Rimmel, An Anglo/Saxon from London.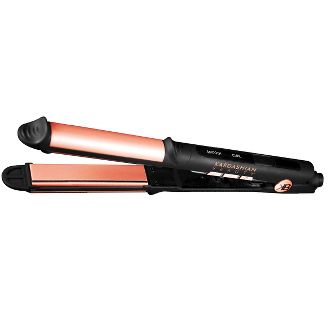 I love using my curling iron.  Come on, already.. Please don't tell me that this is a white invention also… Yes, it is:  Sir Hiram Stevens Maxim invented the curling iron in 1866. He also held patents on mechanical devices such as a mousetrap, hair-curling irons, and steam pumps.
So, I am sitting here, thinking of what I will make for dinner.  The oven for cooking comes to mind.  Here we go again.  An early and famous example of a metal stove is the Franklin stove, said to have been invented by Benjamin Franklin in 1742.
All of this thoughting has made my poor, female mind tired.  I think I'll go relax in my Lazy-boy recliner. Another white man thingie invented by Edwin Shoemaker.
White men…Who the hell needs em..