Putin Kills ISIS Leading Terrorist: Trump Allows People Who Threaten His Life Go Free. Putin 1, Trump, 0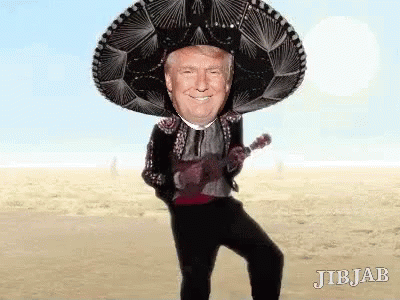 Think hard on this:
If Trump allows people who threaten to

execute

him just go free:   What would he do for you?
Putin is in Syria burying ISIS terrorists [that the US Govt armed] and Trump is bombing anti ISIS forces in Syria: Syria airstrike: US military bombs pro-Assad forces | The Independent  (Which is NO better than Obama, even worse because Trump said we should stay OUT of Syria in 2013, plus "The Donald" is bombing the 'good' side)    September 2, 2013: 'If the U.S. attacks Syria and hits the wrong targets, killing civilians, there will be worldwide hell to pay. Stay away and fix broken U.S.'
SO: who is doing right and who is doing wrong?
Dems 100K damage at UC Berkeley, Smash Starbucks windows out, Plan assasination, Light Cars on fire in D.C and we are the nutjobs? Got it 👌 https://t.co/rOjQuyg5PS

— 👆Anne the fan (@AnneHuggirl67) June 17, 2017
I promised people that if a President, any President did wrong, I would be on him like a duck on a junebug.  I hold fast to the things I say.  I cannot show partiality.  I have loved my country and her people. Trump has done some things ok: Like the Paris accord and dumping it.  He has done other things as well:  What Trump has done in his first 100 days in office | PolitiFact.
However, the things that have been signed and enacted are not dealing with law and order in our own nation.  When Kathy Griffin held up the head of a bloodied Trump with NO ramifications, it gave leave for anyone to do so & even carry it out.  Since then, we have seen a play where the actors enact the assassination of Trump. We have seen a mad, Left-wing Communist shoot a member of the house.  We have seen Pro-Trump supporters beaten and bloodied.  Perpetrators are not arrested.  They get a slap on the wrist.  Because it's "Free Speech". No, its not. Beating people for their political beliefs is straight up fascist.
Well, I call bullshit when I see it: BULLSHIT.  Trump is NOT keeping law and order and is losing my slim support daily.  Michael Savage says that he is "Better than Hillary", and that may be true.  Is that all Trump wanted? To be a little better than Hillary? PUTIN: 1, Trump: ZERO.
Putin kills terrorists and 'takes out' terrorists in his own country.  He also buries those who would bring disorder to his country.  Putin is a leader. Trump is a little better than Hillary.
PS: Trump has allowed 125K Amnesty: The real scandal? Trump has granted amnesty to 125k illegals.