Communist Statues Of Lenin Must Come Down NOW
In Hollywood, there is a statue of Lenin: this must come down expeditiously. Because, not only is the head of Lenin bold in Hollywood, Mao is on top: See more @ Jason In Hollwood. 
I don't care if it is 'private property'. I am SICK of the constant praise of murderous psychopaths in America.  It must come down.
Vladimir Lenin was a Communist.  Communism is a natural enemy of a country that is supposed to be free.  You can currently find this piece of enemy garbage called a 'statue' at La Brea Avenue and 4th Street outside the Ace Museumspace.  If you feel lead to throw eggs at it, go ahead. Take photos.
In Seattle, there is a statue of Lenin:  It MUST come down. We can have NO subversion of the United States Constitution anymore.  This statue must be removed.  The Statue of Lenin is a 16-foot (4.9 m) bronze sculpture of Communist, revolutionary murderer, Vladimir Lenin located in the Fremont neighborhood of Seattle, Washington. Initially installed in Czechoslovakia in 1988, the sculpture was removed after the Velvet Revolution and brought to the United States in the 1990s.  It must be taken OUT of this nation.  And, destroyed. If you see this statue, kick it, spit on it, curse at it, and then take photos.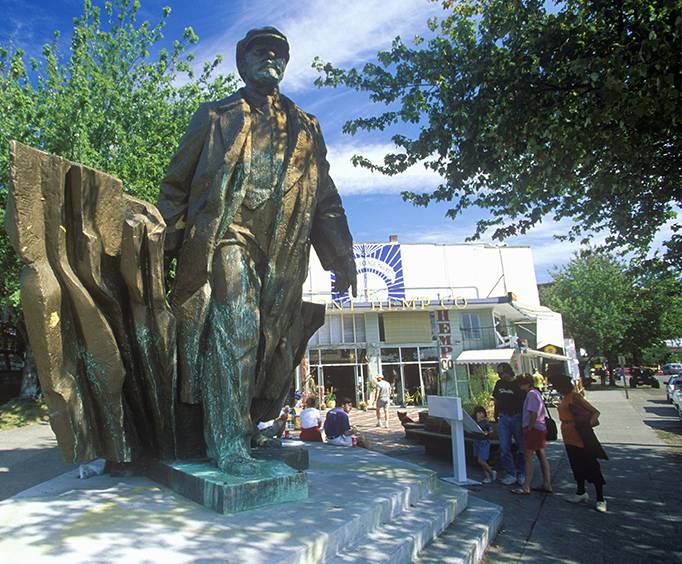 I also believe that statues of Martin Luther King must come down.  He attended a Communist training school when Communism was strictly forbidden & blacklisted.  There was even a "HUAC", House of Un-American activities at the time of this photo, below.  This man must be denounced as a "Civil rights leader".  He must be shamed and brought low and the ONLY way possible to do this is to remove all of the statues of this Communist-enabling liar.  
All of this is fair turnaround.  
If the Left wants statues of Robert E Lee (who surrendered to the Yankee Socialists) taken down, we also must have Communist statues defamed, removed  & destroyed.