Americans: STOP PLAYING GAMES. US GOVT IS ARMING & AIDING NAZI'S IN #UKRAINE
I am so sick and tired (mostly of Conservatives) that spew "You're posting Russian propaganda" when you show them REAL videos, REAL pictures of what has transpired in Ukraine. 
So many Americans just hate Russia so much that they do not even give a rats ass if their government is arming murderous NAZI's in Ukraine.   A REAL American will fight against any evil no matter what.  A REAL American will do whatever they can to stop an out-of-control government who not only arms NAZIs in Ukraine but also arms Jihadist rebels who are cannibals in Syria.   The whole "Thats Russian Propaganda" was started by Hillary Clinton who claimed that Putin is the "Hitler of our time"…..even though she, Obama, McCain and more are the damned Hitlers of our time:  They are the ones arming the NAZI's.  NOT Putin, he is helping  fight the NAZI's in Ukraine. 
Yes, Russia also has a Neo-Nazi problem, (as do we) but WE are not arming that fringe group.  We are however, arming the people in the below photos/pictures.
Photos taken over a period of the last 8 months.  [Reuters-Top US diplomat cautious on sending arms to Ukraine, Why Arming Kiev Is a Really, Really Bad Idea | Foreign Policy]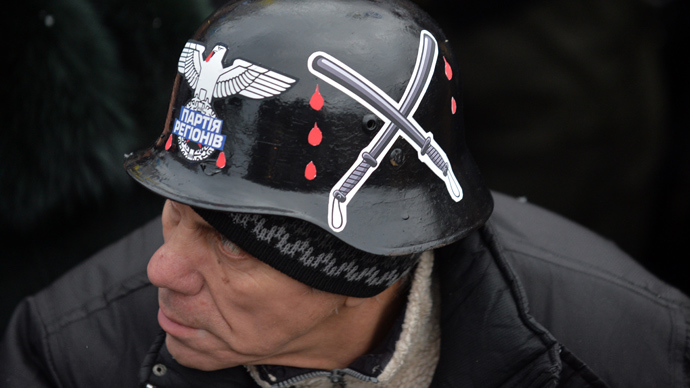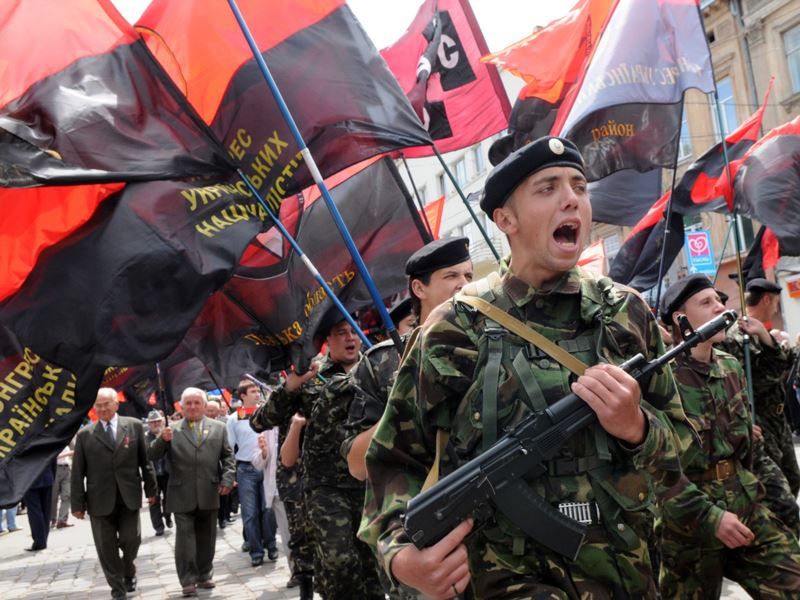 Stadiums of hate Video-Ukraine, 2012: (BEFORE the US lead Ukrainian war):  BBC Panorama – Stadiums of Hate – Euro 2012 – DailyMotion 
IT IS TIME TO START FACING THE TRUTH: OUR GOVERNMENT IS ARMING NAZIS IN UKRAINE WITH YOUR TAX DOLLARS. 
Our Grandparents fought NAZIS, you aid them. SHAME!!!

ENOUGH BULLSHIT.